"If you obsess over whether you are making the right decision, you are basically..."
– Deepak Chopra (via whataboutprom) We should all remember this
Vanilla almond milk is delicious. It has more calcium, fewer calories and rates better. Do the math!
I am so fucking high right now.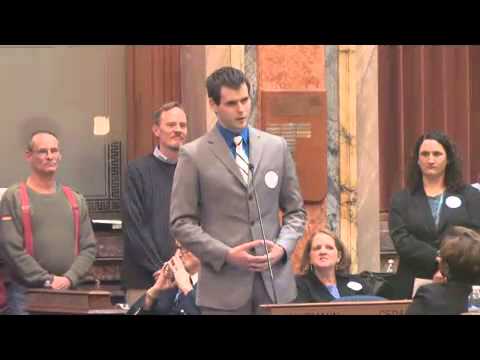 PUBLIC DISCLAIMER:
Trash goes in the trash. NOT on roads, streets, avenues, highways and ESPECIALLY NOT on peoples lawns. That IS in fact what TRASH cans are made for. Conveniently enough they are located in MOST public places and MAY EVEN be found IN YOUR house or ON YOUR property. THANKS, DISGRUNTLED CITIZEN.
A past love
Looking back makes it impossible to see forward. I can't help but think about where I'd be or where I could be given the choice. I feel like an awful person for so willingly thinking about what I thought I gave up a long time ago. Time makes mistakes made seem so minor in the greater scheme of things. This feeling of doubt really sucks.
Officially saved a cat AND a pup tonight. Talk about rescue rangers!
Sometimes I feel like a hero.
Customer Interaction #1
Customer: Hi. I'm looking for a laptop, preferably with a 17" screen, a scanner and printer. Me: Okay, I'll be able to see what we have going on for you… (I look through the ad & online sales, tell customer we don't have bundles and what we are offering for combined purchase.) Customer: No, I meant all of them built in one. Me: …..oh. Maybe she wanted me...
The next thing on my planner is vacation… I like that.
muppetpants: Radiohead - Talk Show Host ...
Love & Other Drugs.
Highly recommend it. Good story line once you get past all the sex… Well, that was good too. Plus, you get to see Anne Hathaway's boobies. A LOT.
Recently
I've been looking at things in my life… And while most of them are great. I seriously need to get my shit together. I have a job that I don't hate, my family is wonderful and my friends are amazing<3 However, I want to live in Europe. I want to learn 3 new languages. Speaking English and Spanish, not learning anything new isn't going to get me anywhere. I have to find...
Mel*D is back in Cali
So I havetohavetohaveto keep up with my Tumblr again<3 Things on my mind recently: •How much I miss the wondrous Jenn5 •Cali •Vaca in less than TWO months •I turn 23 in less than TWO MONTHS •Work/finances •Getting back in shape •Eating healthier •GOING BACK TO SCHOOL and not just saying I am. Miss you Tumblrs!! <3
"Fact: All girls are some type of crazy."
"These girls fall like dominoes…"
– The Big Pink
I wish I was an option.
(via useyourillusion)
I think I listen to too much Drake in fact because...
(via junglejustine)
Elephants have been known to die of broken hearts...
sorryabouttomorrow: atwistedmind:lalalalovely:annahorton:wasitthecure:likeneelyohara:
I'm shopping around
for a corset… It will be worn in public. Leather, satin or tapestry?